Shipping your item to the purchaser etc. from Openlogi.
Shipping method of your item
① Click [Shipment Request].



② Select the item to ship, click on either [Domestic Shipment] or [International Shipment].
*Advanced international shipping setting is required if you use international shipping service.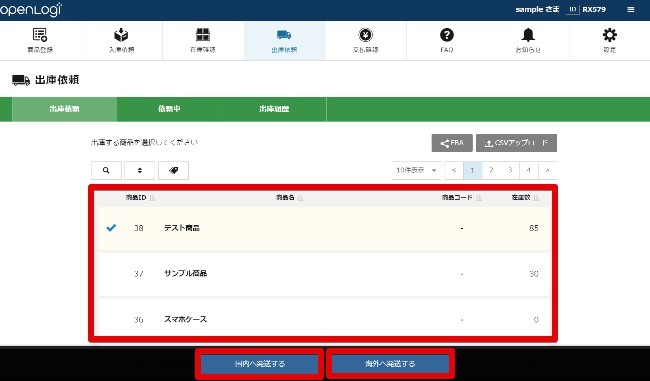 ③ Input the information of your shipping item to 'Shipment product information'.
*Information such as'Unit cost', 'Price' and 'Total amount' will be listed on 'Included detailed statement'. If you do not need to list the price etc. on your included detailed statement, you can ship without inputting the information.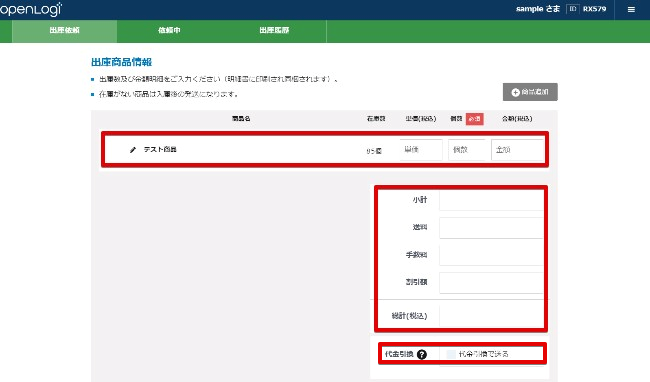 ④ Input the consignee's details to 'Shipping address information'.
*Automated 'Shipment completion notification' will be emailed to the consignee by setting their email address.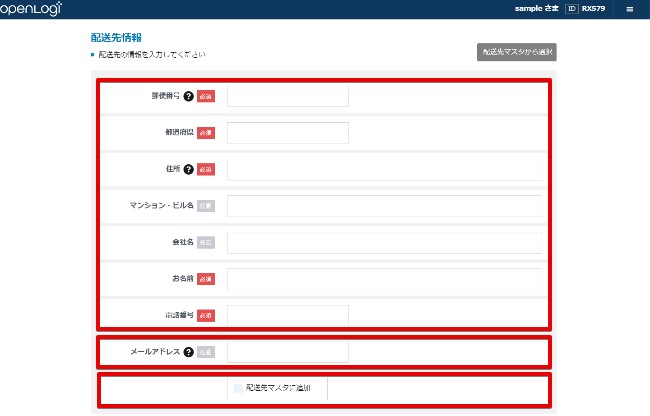 (i) By checking'Add to shipping address master', the details of the consignee will be registered with Shipping address master. Take advantage of this master e.g. for a repetitive shipment to the same consignee.
⑤ Input the relevant information to the mandatory and necessary fields of 'Other Settings'.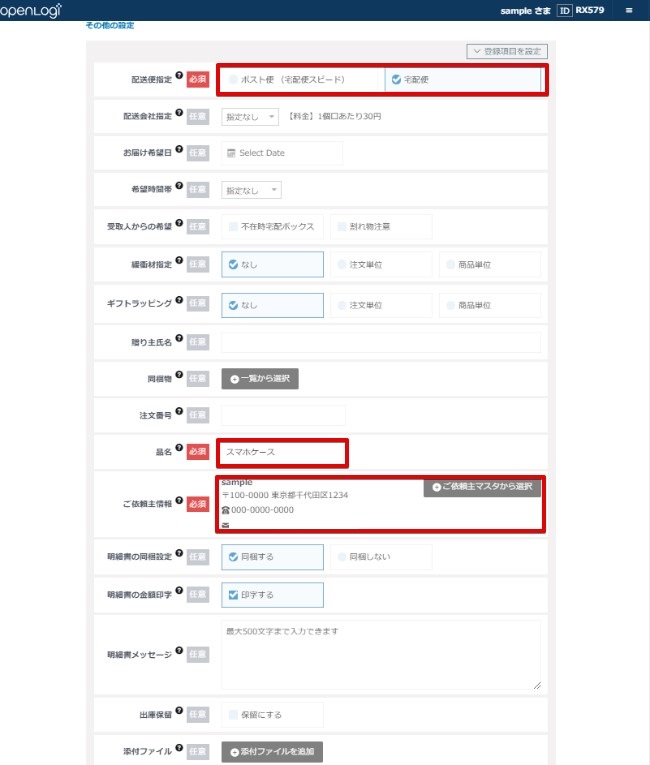 Mandatory input fields
Mandatory fields on 'Other settings' are as follows.
Field

Explanation

Shipping Service

You can choose shipping service for size 'SS' item and the item which has not warehoused previously.
The choice of 'Posting delivery (Carrier delivery speed)' and 'Carrier delivery'are available.
*For items larger than size 'SS', 'Carrier delivery' will be auto-selected.
* Even when posting delivery was specified, if the delivery package did not fit due to a number of items or packing condition of a cushioning material like bubble wrap and gift wrapping, the delivery method will be auto-switched to carrier delivery.

Category

Input the category.

Client Information

Select the client information.
*You can set the client information on 'Client master'.
Optional input fields
Optional input fields on 'Other settings' are as follows.
⑥Click [Shipment Request] after inputting all of required fields.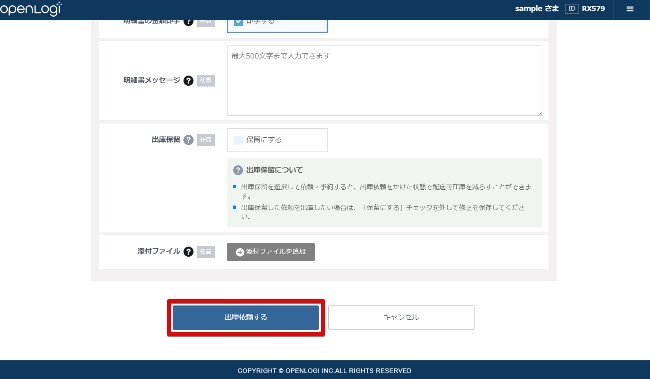 ⑦ Your 'Shipment ID' for managing your item at Openlogi will be issued once your shipment     request was made.
Please make good use of the ID for your inquiry regarding our service and the like.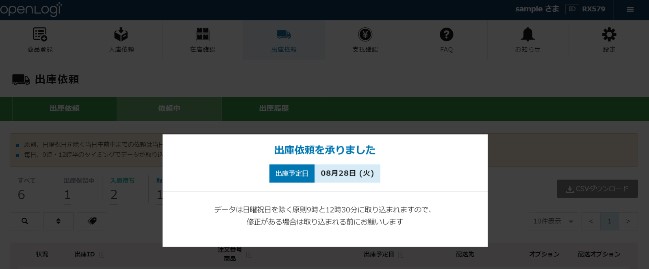 ⑧ Your completed shipment request will be taken in at the warehouse at 9am and 12:30pm on the warehouse business days and the shipment operation will carry out. The request can be checked and editable / cancellable on [Requesting] screen before it is taken in.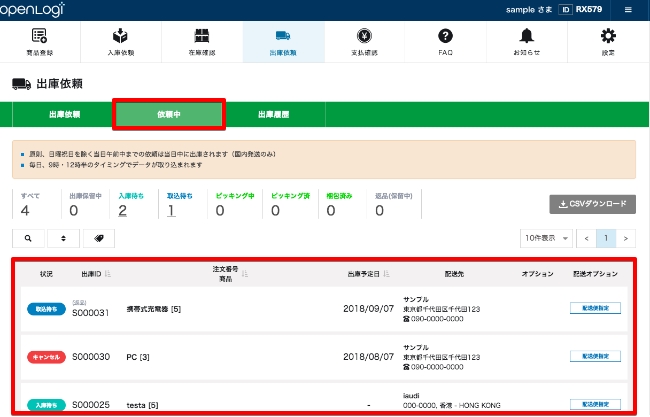 The request of item that has been already shipped from the warehouse can be checked on [Shipment History].
This is all for shipping your item by Openlogi
Openlogi Start Guide
Step1. Registering your product information
Step2. Consigning your item to Openlogi
Step3. Shipping your item from Openlogi