Please warehouse registering the relevant article as included article at [Product Master], then set the included article when making the [Shipment Request].
Click here for the price.
Please note, included articles are supposed to be something included with an item such as flyers and a thank you letter, for that reason the article will not be shipped by itself.
Besides, In the event that included article was not included, a shipment just for the article or the financial compensation etc. will not be made. Please be understanding of this beforehand.

Shipment for Included Article
1. Select the item and shipping address at [Shipment Request].
2. Select 'Included article' at the bottom of 'Other settings'.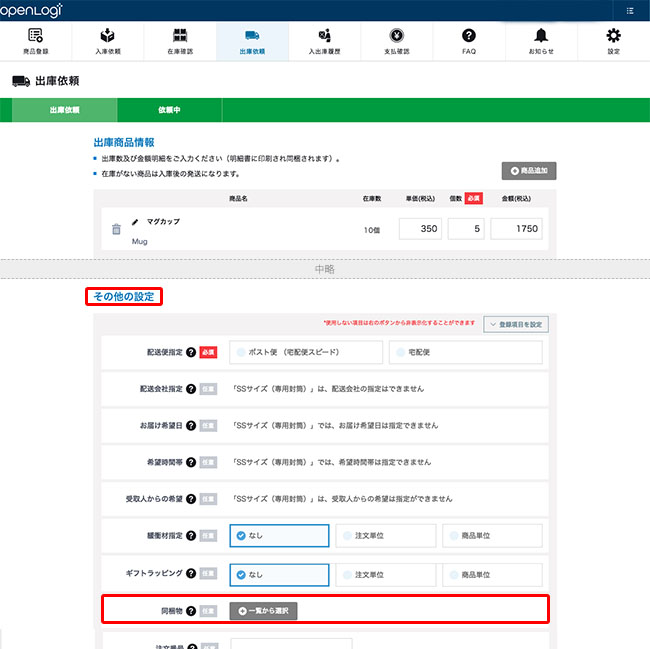 3. Set the relevant included article and input the quantity.