Since 'Delivery slip-cum- Included detailed statement (Receipt)' is always included in a box before shipping, there is no need to request
The detailed statement lists the information input at the shipment request.
・Product name / Original ID / Quantity / Price / Subtotal / Shipping charge / Handling charge / Discount /Total amount / Message
*For the setting to create a message to buyer, click here.
*Product name listed in detailed statement can be altered. Click here for further information.
If you do not include a detailed statement, choose the option from 'Including detailed statement setting' on shipment request screen.
Detailed Statement Sample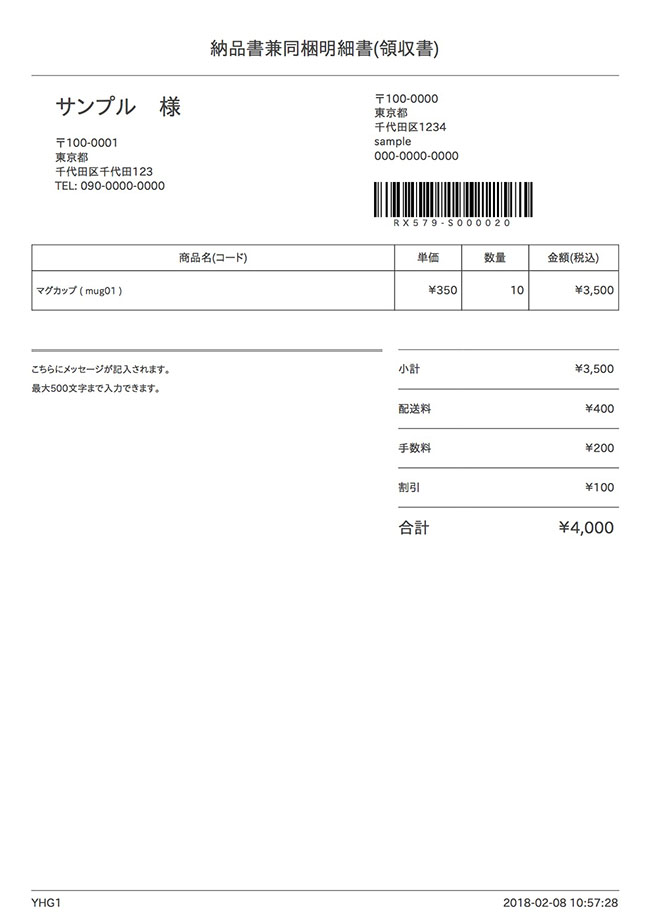 Confirmation method for detailed statement
Detailed statement is confirmed by selecting its shipment at 'Requesting' under 'shipment history' on the shipment request screen after making the shipment request.