Shipment request with an insufficient 'Shippable stock' can be made as 'Reserved shipment request'.
The item with 'Reserved shipment request' is shipped automatically when the reserved item arrives.
Please refer to the following for the details.

Setting Method
1. Select the shipping item on 'Shipment request' screen.
*For opting item with 0 stock, change item display from 'In stock item" to 'All items' by the pull- down menu.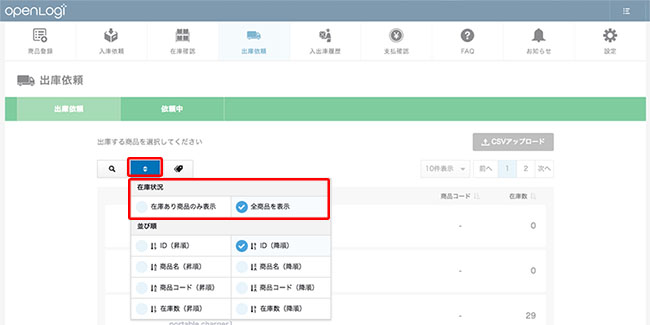 2. After opting the item, input the data in the same way as a usual shipment request.

3. Click on Reserve Shipment.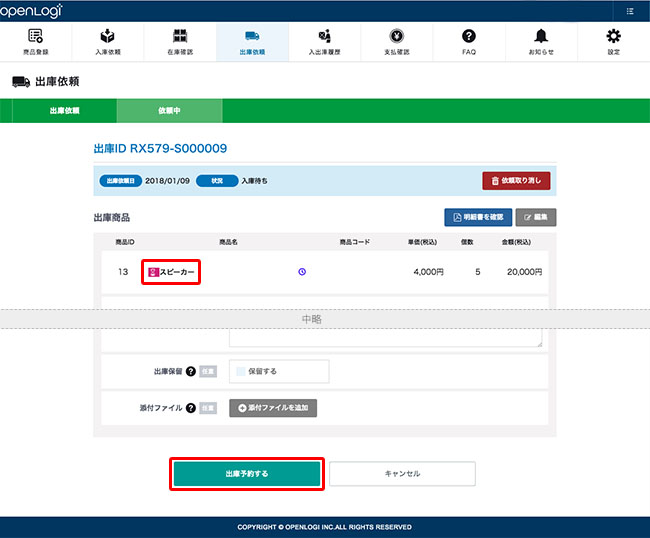 *Please note that shipment request including items that has not yet been warehoused will be pended until all the items are ready as the shippable stock.
Shipment requests are taken in at 9 am and 12:30 pm after warehousing therefore please make a correction of the request by the time.
*As for the shipment request with items without registration of the size, the selected option may not apply depend on the actual size of the items on arrival.