If the timing is before commencing in-stock operation at the warehouse, you can alter and cancel contents of in-stock request on the each request page by going to [In-Stock Request]>[Requesting].
However these changes can be made only for the request whose 'Status' is 'Waiting'.
To operate, click [Edit Contents of Request] [Request Cancellation] or the icons corresponded on the each in-stock request page.
In the event that you sent an item listing wrong in-stock ID, edit contents of the item for the in-stock ID to the correct ones.
*when in-stock ID completed with the in-stock process or deleted is listed, the box will be registered as 'Unknown box' so please start the process there.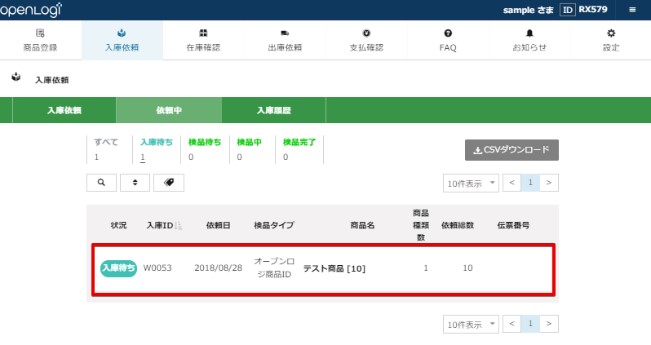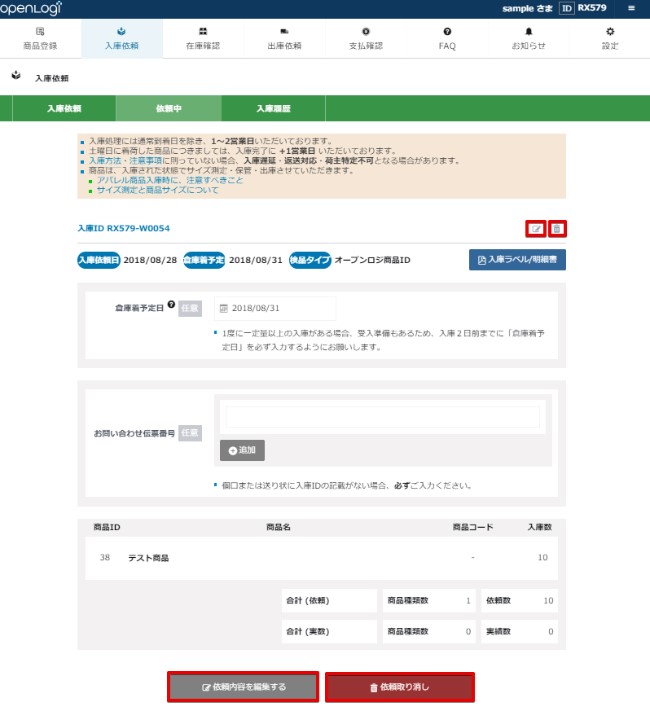 In case, an item which does not belong to the in-stock request was included, it will be registered as unknown item.
If an actual number of items and the number of its request do not match, the in-stock operation carries out based on the result number of the items. Even so when confirmation required for the both numbers, contact our customer support team within 7 days.